Communicator
A white label marketing & communications app and web portal, designed to keep everyone connected to your business - any time, anywhere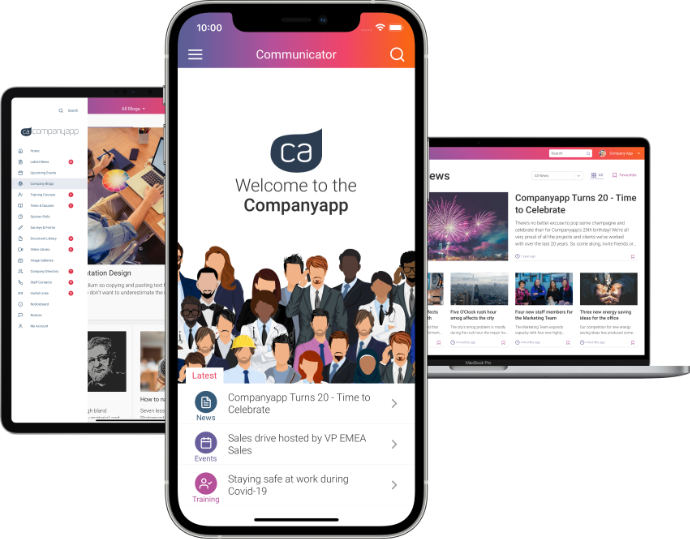 Fantastic, out-of-the-box, features in an app that can quickly be skinned to your brand, configured to your needs, then swiftly deployed to deliver a broad range of marketing & communications opportunities.
Use APIs to integrate with all your existing network resources and pull everything together to create a core touchpoint for corporate communication that works seemlessly across both mobile & desktop devices.
Deliver discrete, tailored content to your users, segmented and defined by their relationship to the business – private internal comms for employee engagement – or a marketing app for the public.
Publish engaging, conversational content and build a sense of inclusion with your audience by providing interactive channels for user feedback and participation – features that also deliver useful insights.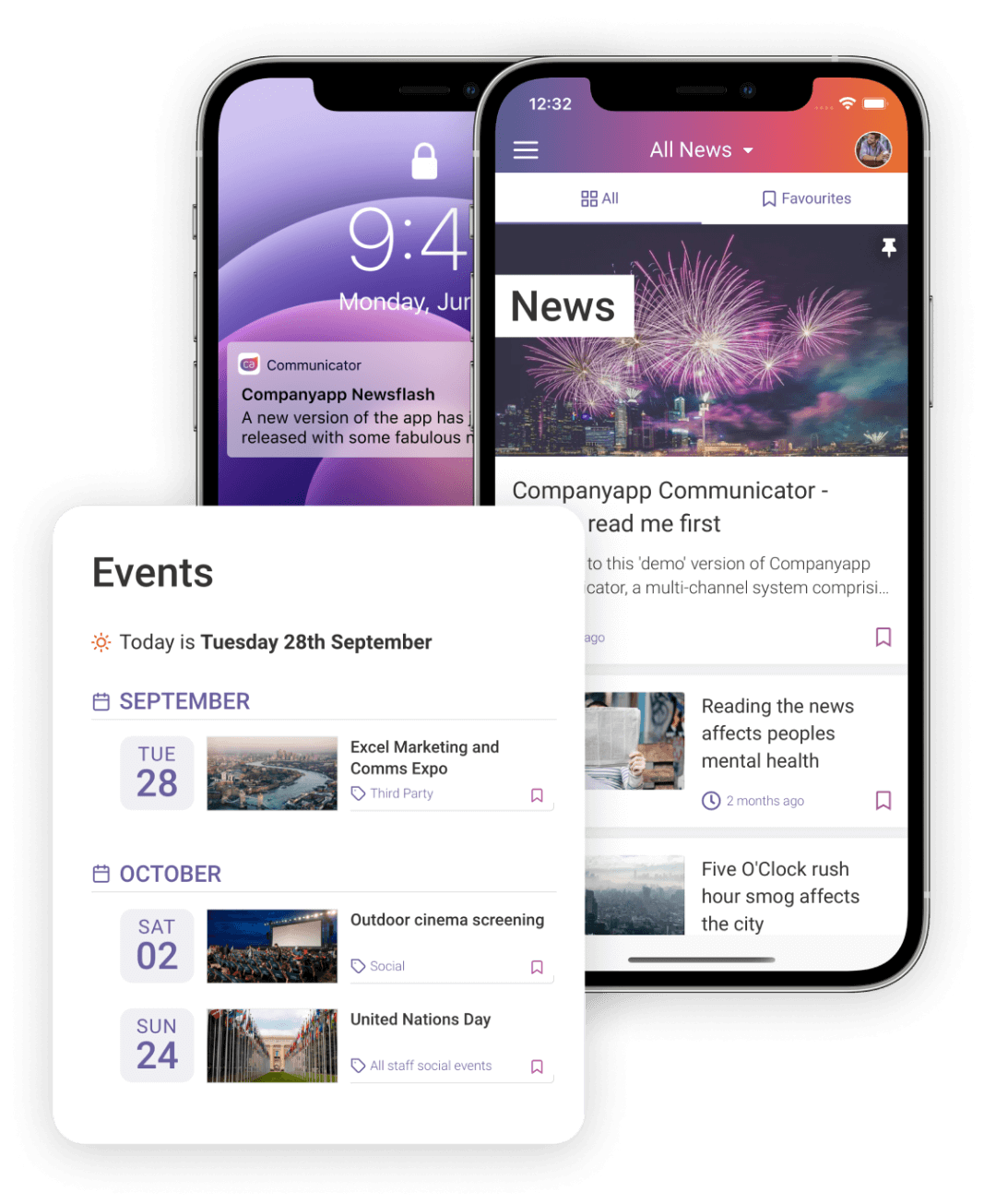 A company portal app for instant communication
Send real-time push notifications to instantly connect your users with the latest company news and announcements. It's simple to keep everyone up-to-date with all that's going on in your business.
A company app for easy training and induction
Encourage best practice with easy access to all the latest training materials, product guides or compliance procedures. Use Communicator as an induction app to onboard new starters effectively, with interactive learning programmes tailored to their specific role.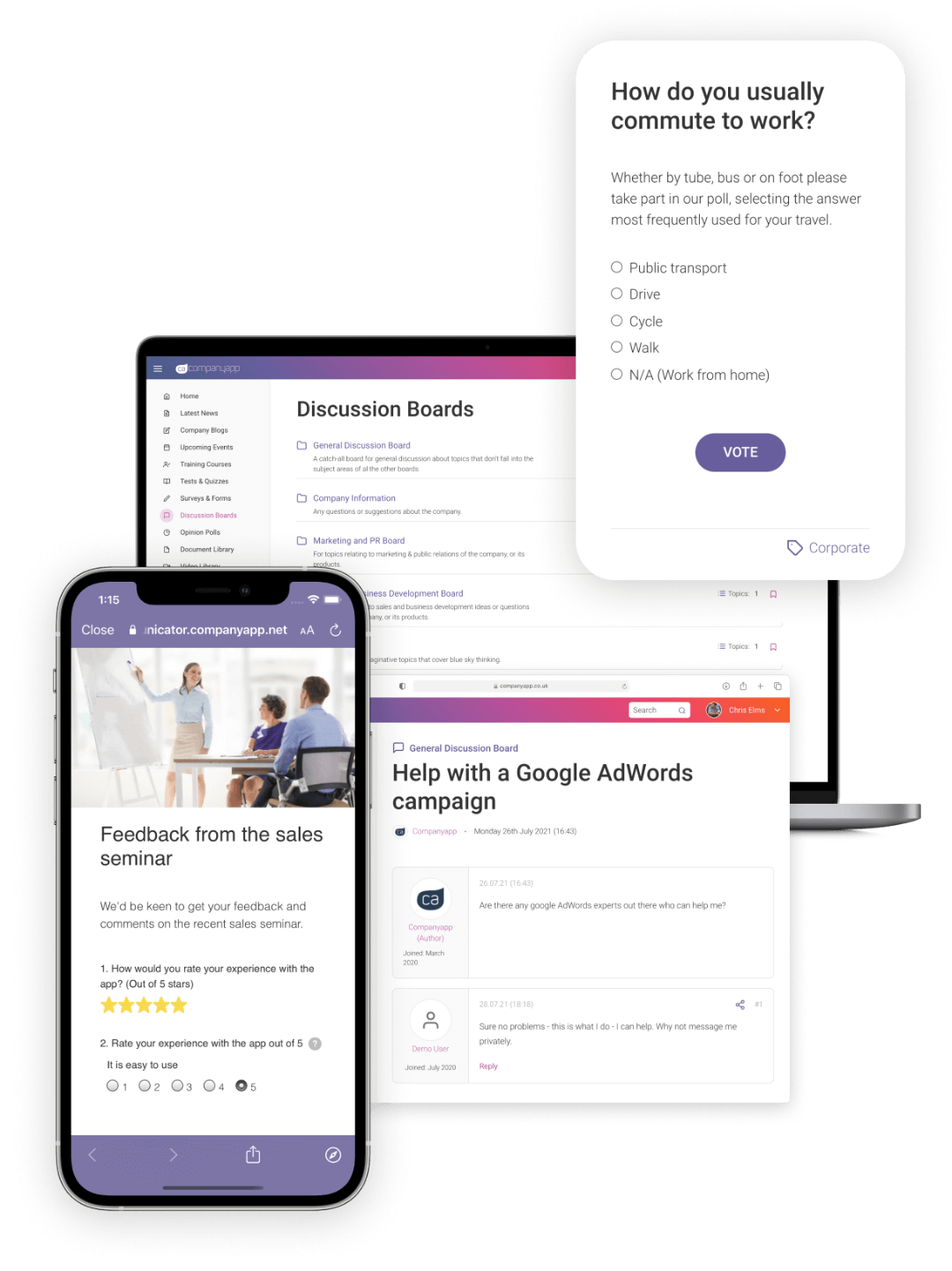 Engaging corporate communication needs participation & feedback
Comments, Reactions & Likes
Empower and engage your users by encouraging participation with interactive features such as surveys, polls and suggestion boxes. Listen to their feedback to gain powerful insights and useful ideas.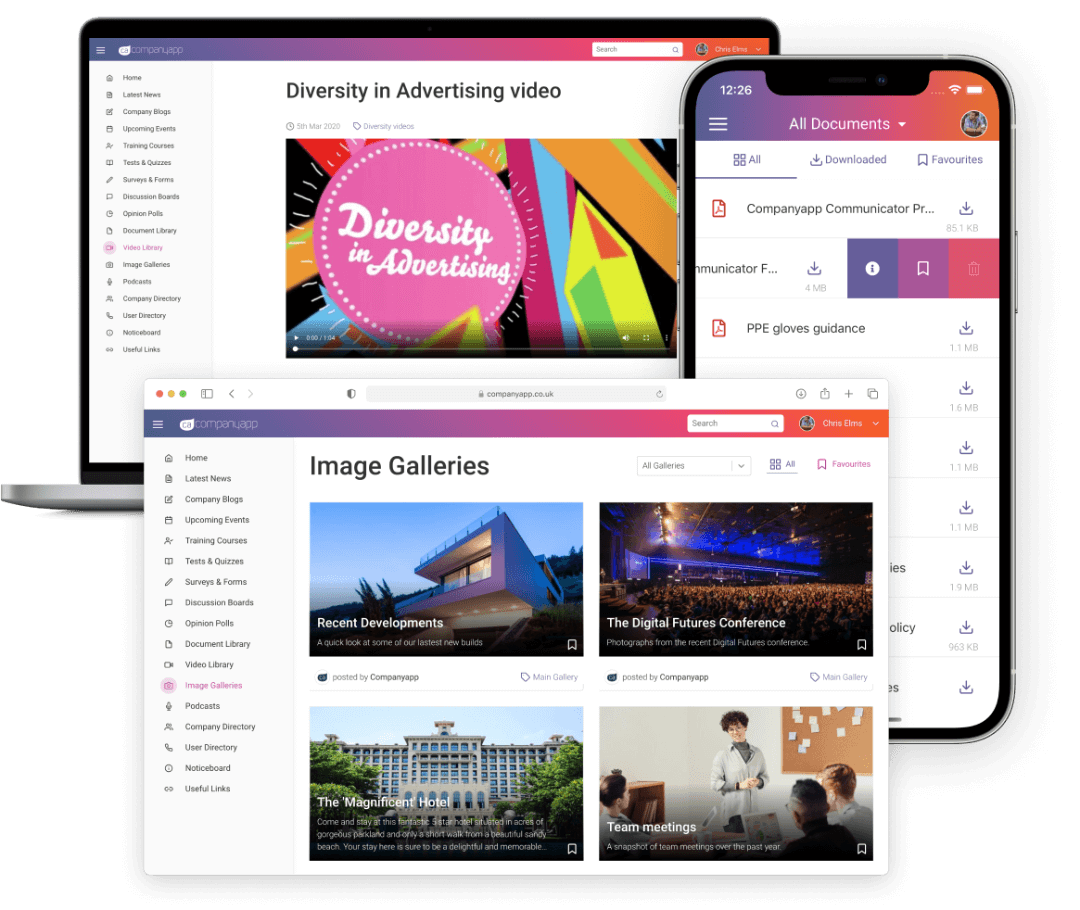 Media to stream or download & view offline
Collate all your media into categorised, searchable libraries with videos, podcasts, images and documents that can be favourited & downloaded for later offline viewing – or streamed live immediately.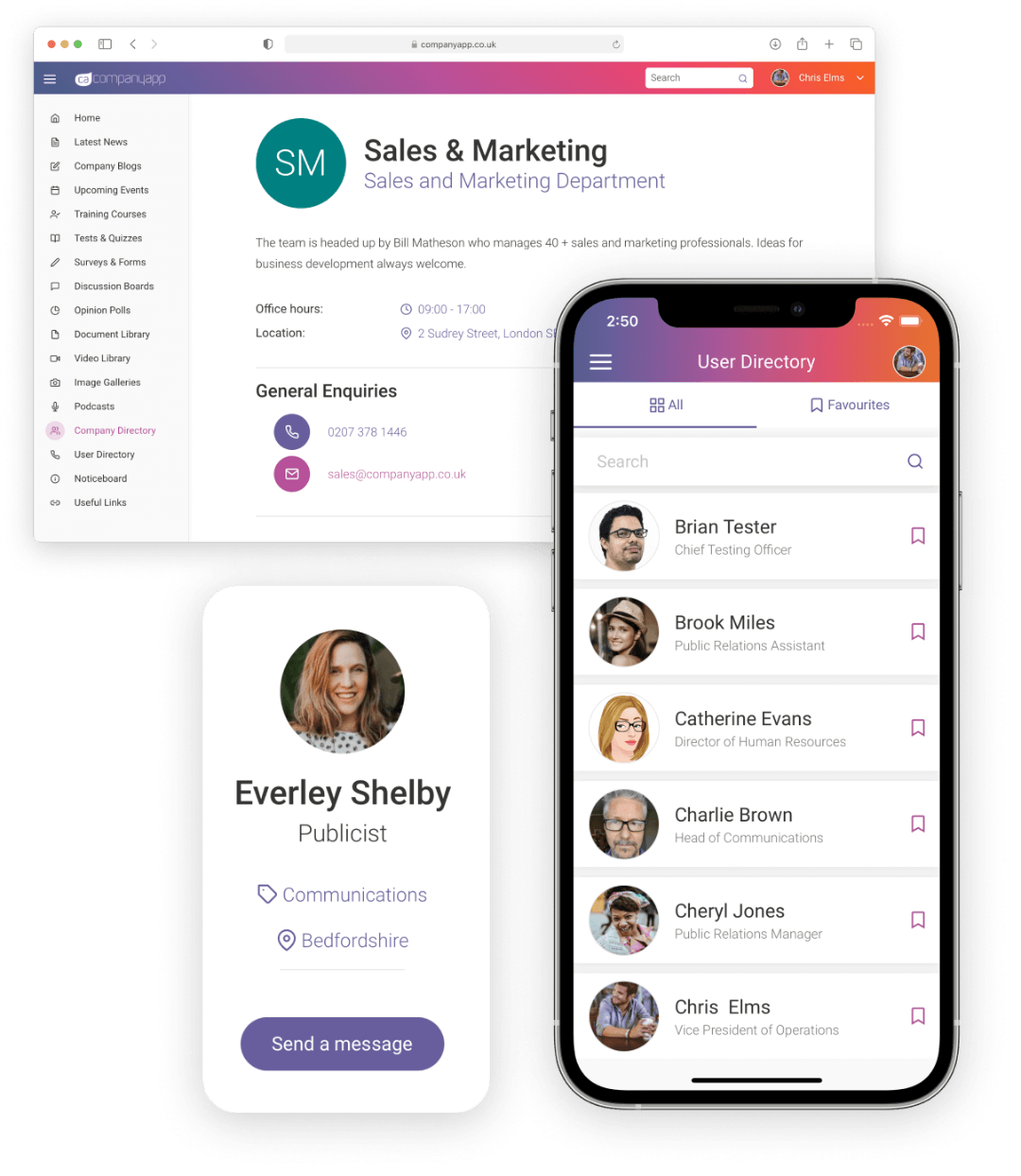 Essential resources always up-to-date & available
Key information is always just a few taps away and can be downloaded so it's always to hand – wherever the user may be. Resources can be synchronised with third-party systems to avoid duplication.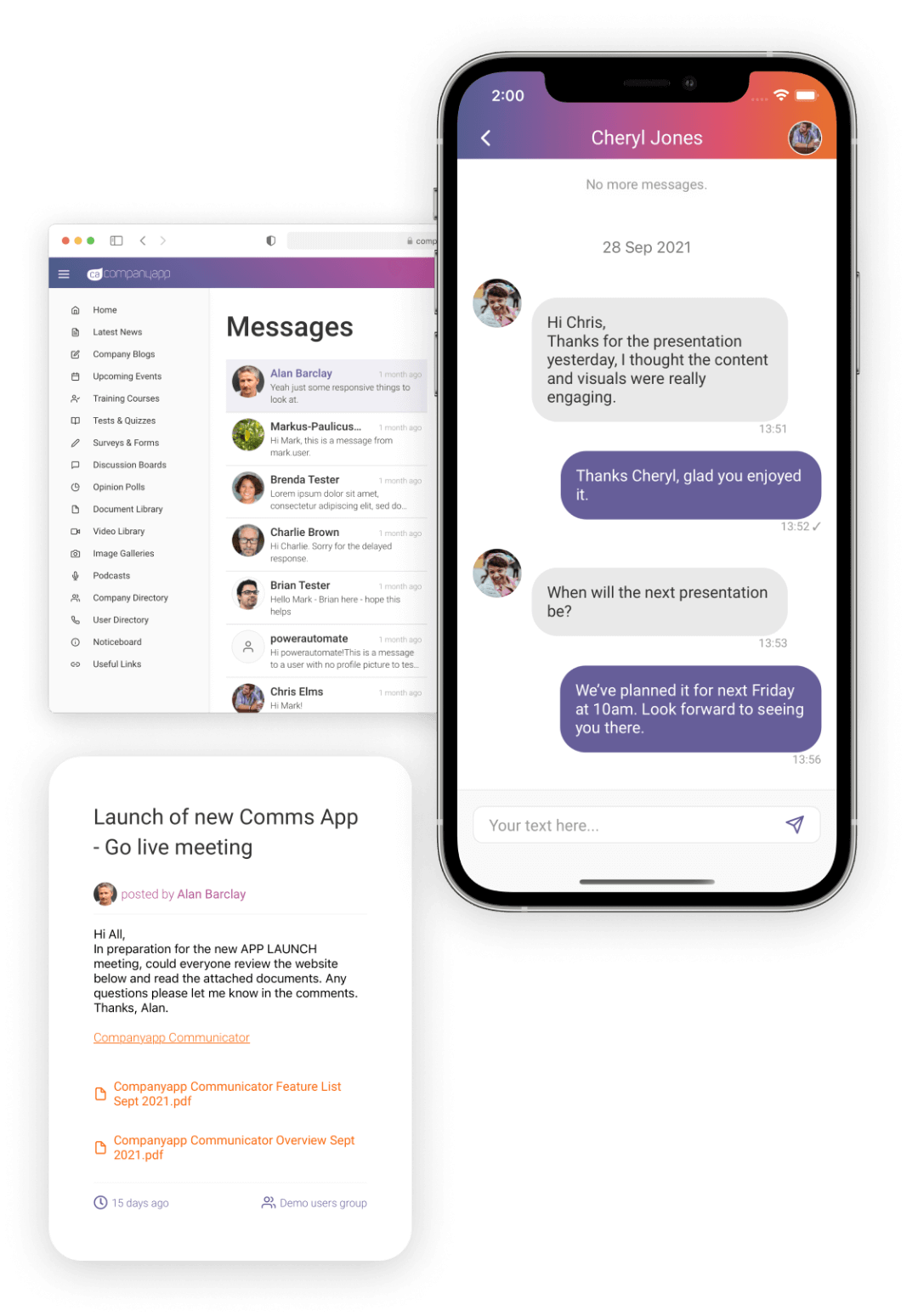 Group notices for teams & private messaging for users
Initiate email, call or text
Create distinct user groups and instantly update group members with important notices and resources, or use private one-to-one messaging for individual contact with anyone in the system.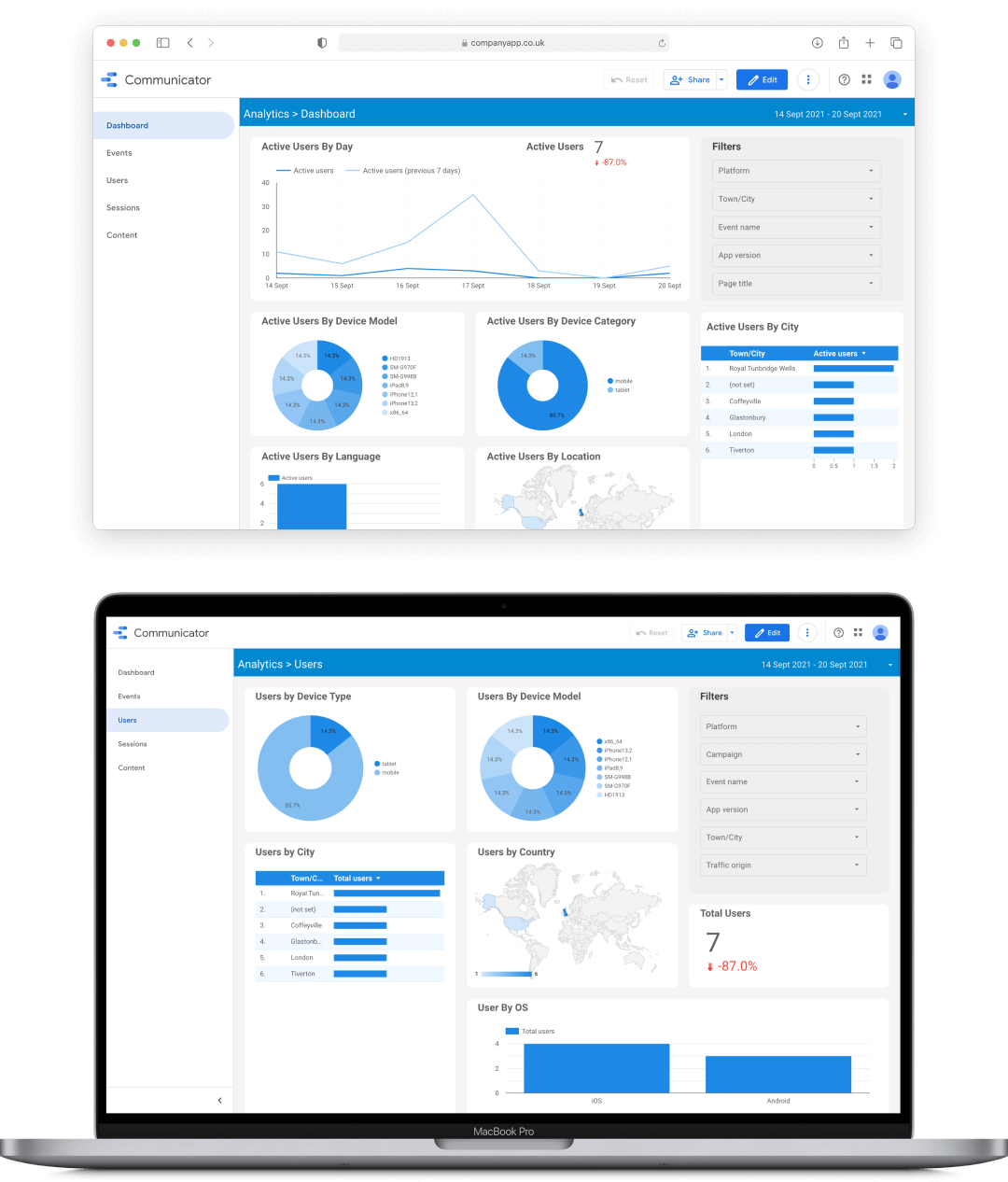 Analytics & metrics - know your audience
View granular analytical detail across both content and users with metrics powered by Google. Understand how and when the system is being used and which content is really hitting the spot with your audience.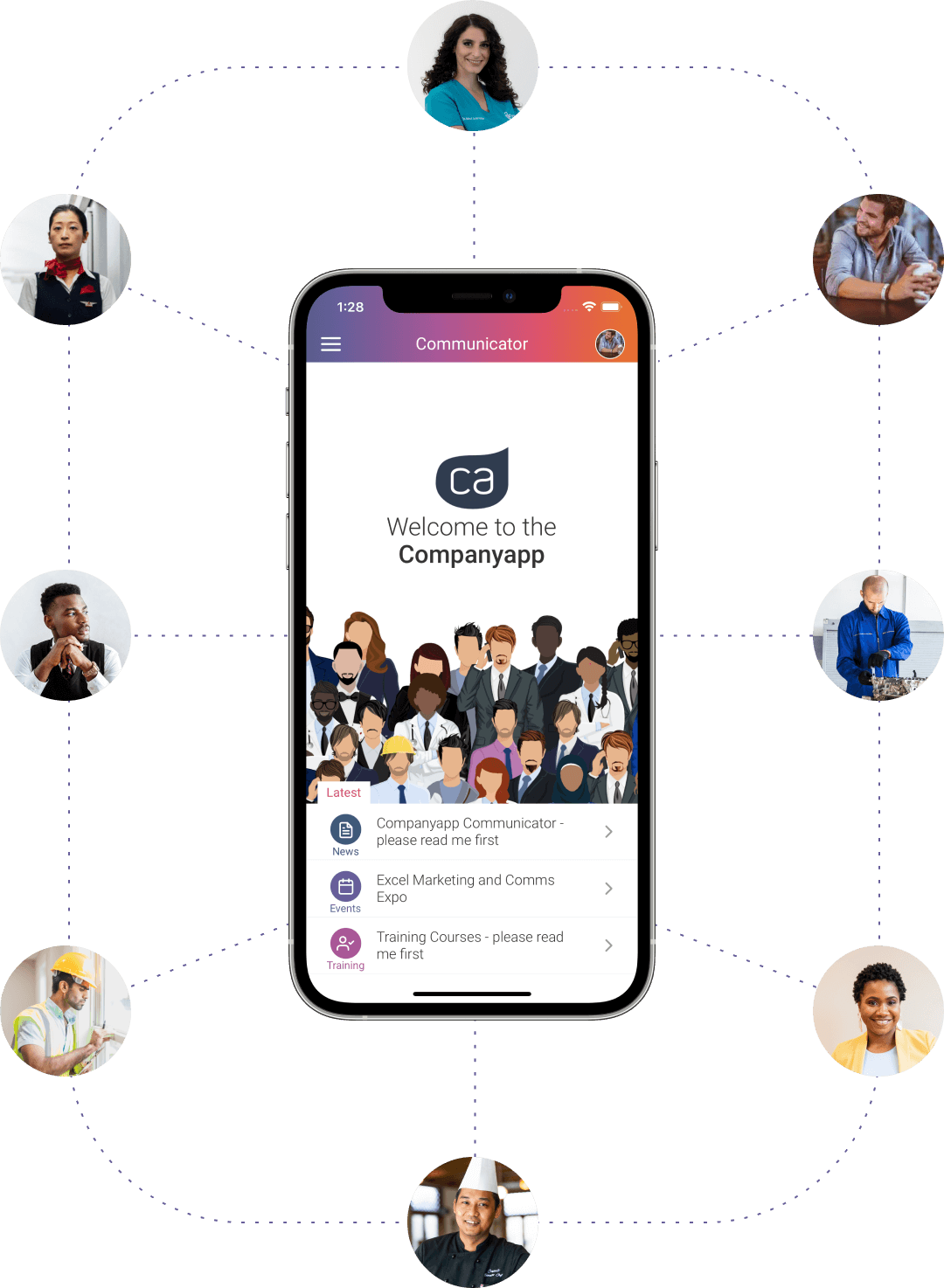 A communications app to connect everyone
Office-based, IT connected, Office 365 account and a company device, or
Off-site, not IT connected, no Office 365 account and a personal device
Both public & private configurations
Roles and permissions for specific user profiles
No matter what the users relationship to the business, or their technical set up, the Communicator app can get your message to everyone on a multitude of devices.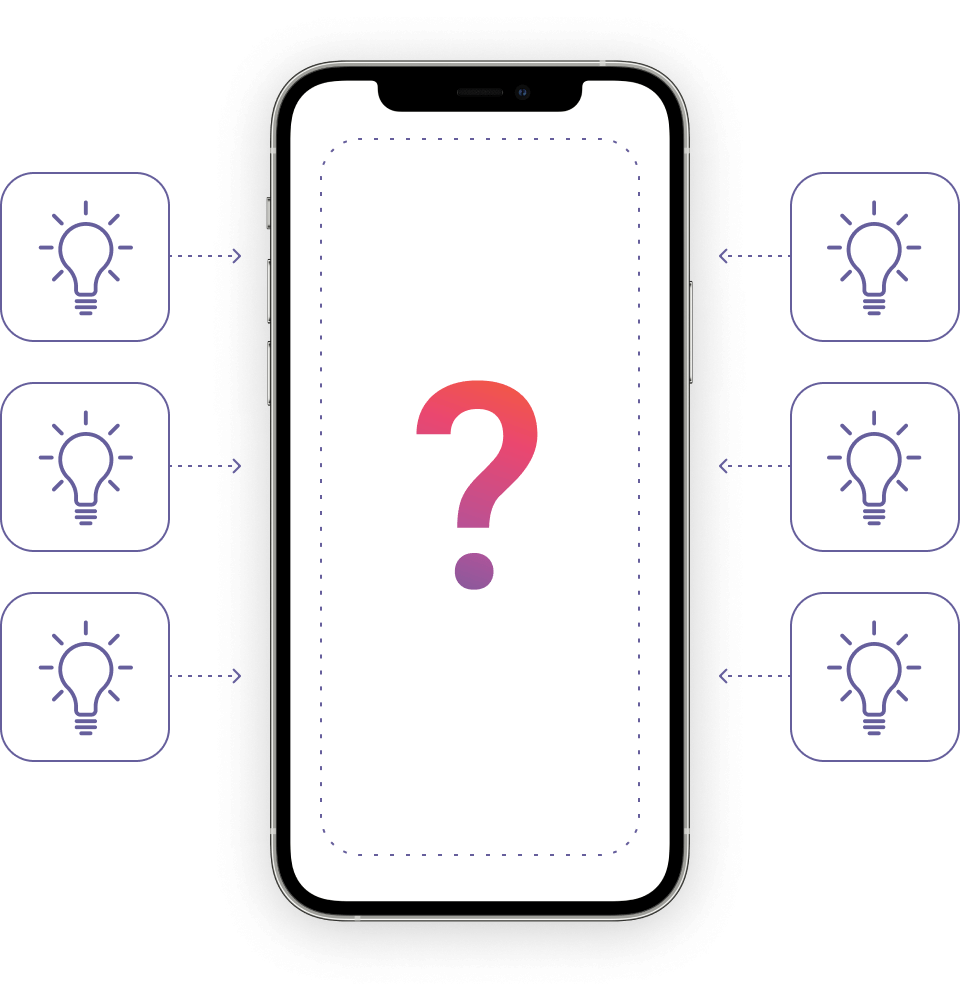 Anything missing? Add your own marcomms features in your own marketing app
Communicator has numerous features ready-to-go & out-of-the-box, but as a bespoke system, where a unique version is created specifically for each client, we can always develop new functionality to match your unique requirements.
Pricing
As a bespoke product, tailored for each individual client, pricing for Communicator is always specific to the exact configuration, features and functionality that is required. Cost is broken down into a one-time initial set up fee – and then a yearly subscription based on the number of users you will have. Please contact us for more information.
Getting started
Communicator is a 'white label' company portal app which means we build a unique version for you, in your own branding. You will even get your own app icon on the Apple App Store or Google Play Store. So one of the first things we'll need from you is a copy of your brand guidelines, so we we can skin the app to look like your company.
We then need to discuss system set-up; how to configure the various user roles, permissions & content categories etc – to decide who can see what content (and who can't). We'll also discuss any bespoke features & functionality you might want to add to fit your specification. Keen to get started? Please contact us below!